Sculpted Leather Wall
This leather artwork was commissioned by Ballymore, the developer of Dublin Landings. This is a prestigious development alongside the River Liffey in the Dublin Docklands area.  The artwork was an original concept by Arrow Architects in Denmark & RKD Architects in Dublin.  
The brief was to interpret the course of the River Liffey, from its source in the Wicklow mountains as it winds through Kildare and out to sea at Dublin Bay. It was decided to recess a stylised channel back into the wall of leather panels.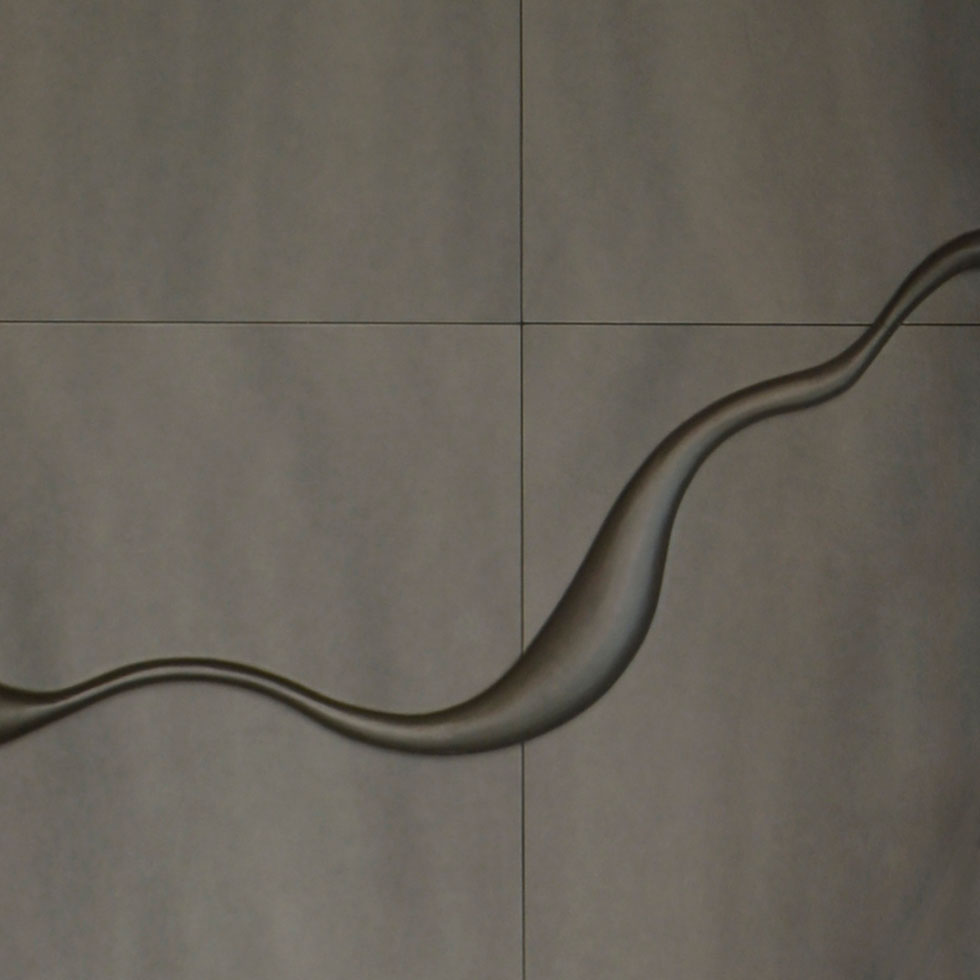 Making the Wall
In order to create the recessed channel in the wall, a plywood mould was carved to the exact shape required for the void. This mould was then formed in fibreglass to create the desired river shape.