All of our products are made from our purpose built workshops in Kildare.  In fact the main workshop where most of the products for sale on this website are made is an original design by Garvan.  The gentle curves of the timber building form part of the charm of working for deBruir Leather.  Craft is at the core of everything we do.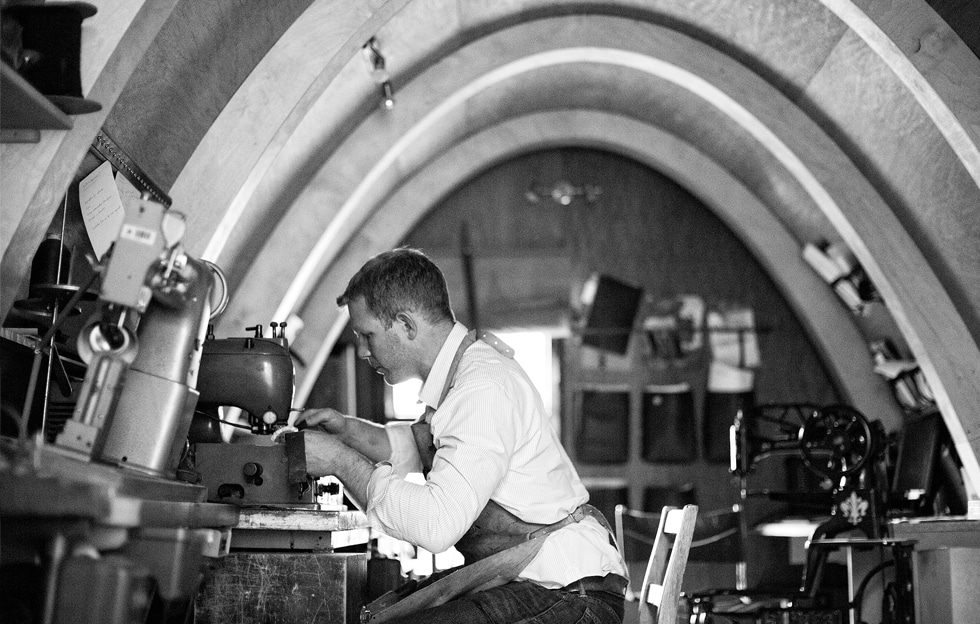 The Workshop
Most of the DE BRUIR collection of bags and accessories in bridle leather are made in this building.  Full to the brim with hand tools, templates, cutting benches and sewing machines – it is a cobblers dream.
Upstairs are more sewing and skiving machines allowing flexibility under times of high demand. This upper section also houses the components waiting for assembly.
This workshop is the main hive of the deBruir complex – here you will find a treasure trove of tools, designs and leather innovations that have been gathered and cooked up by Garvan over the years.  It is also a favourite haunt of a particularly fluffy and adorable regular customer – Teddy.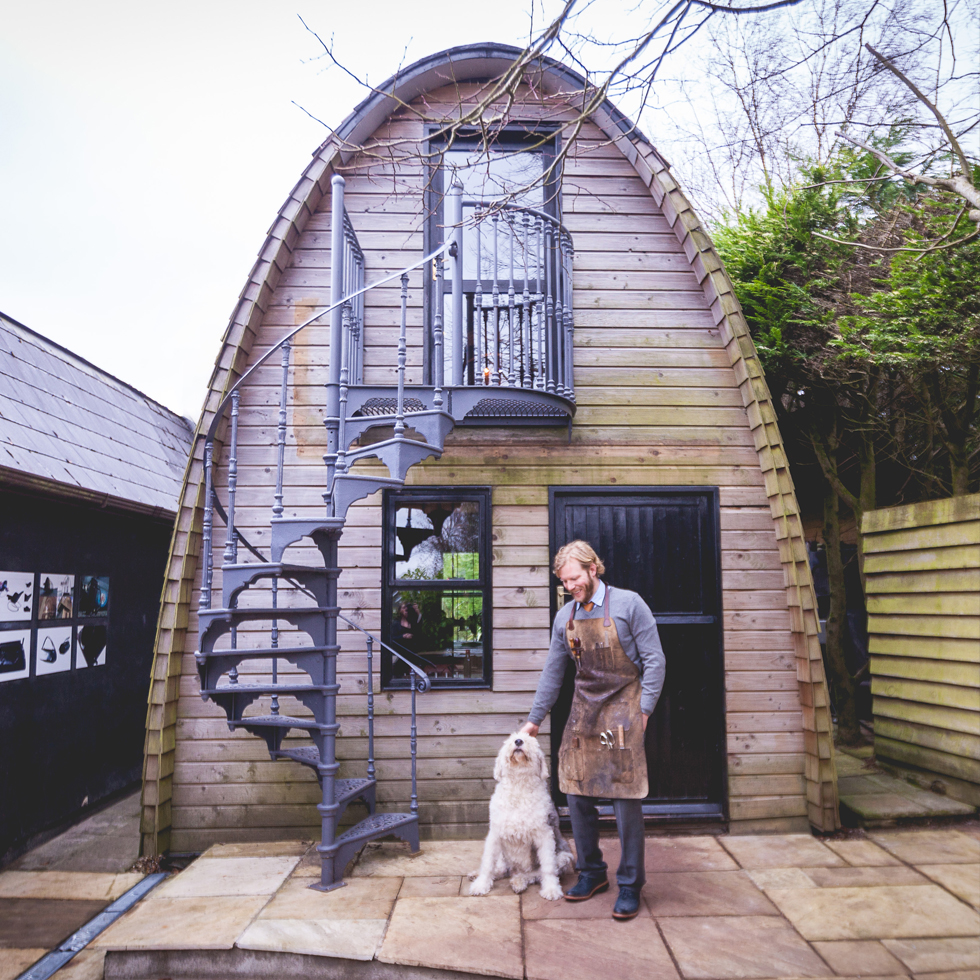 Projects Workshop
As Garvan's work portfolio began in fine furniture making in decorative hardwoods. The wood-workshop equipment and tooling is specific to a high standard of making. From finished furniture, to sculptural installations, traditional and contemporary skills in wood are in continuous use at the studio.
When projects out-grow the facility, prototyping and model-making happen at the studio and then collaborating with select joinery workshops for full scale works.
Enjoying 'de Bruir' Leather Craftsmanship?
We would be delighted to have you visit our showroom beside the Kildare Village Outlet, where you can see the collection being made - call ahead to make sure that Garvan is there to meet you.
Contact Us