All of our products are designed, prototyped and produced at our Atelier in Kildare. Interested in all areas of craft, the timber buildings that house the Atelier were also designed and made by Garvan de Bruir.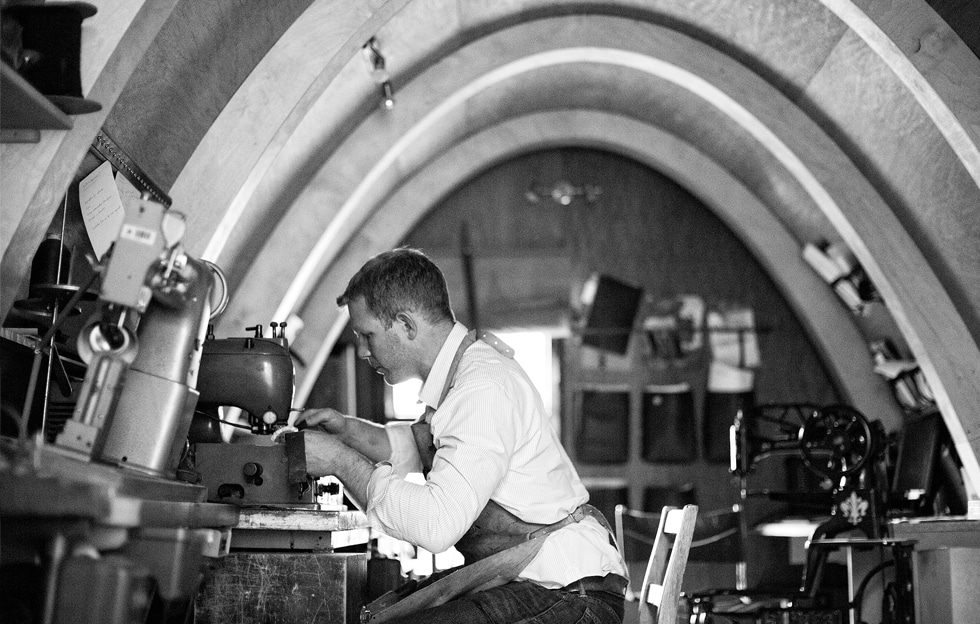 The Workshop
The DE BRUIR collection of bags and accessories in bridle leather are made in this building.  Full to the brim with hand tools, templates, cutting benches and sewing machines. 
Upstairs are more sewing and skiving machines allowing flexibility under times of high demand. This upper section also houses the components waiting for assembly.
This workshop is the main hive of the DE BRUIR complex – here you will find a treasure trove of tools, designs and leather innovations that have been gathered and refined by Garvan over the years.  Other buildings hold the leather store rooms, patterns, templates, dies and more machinery.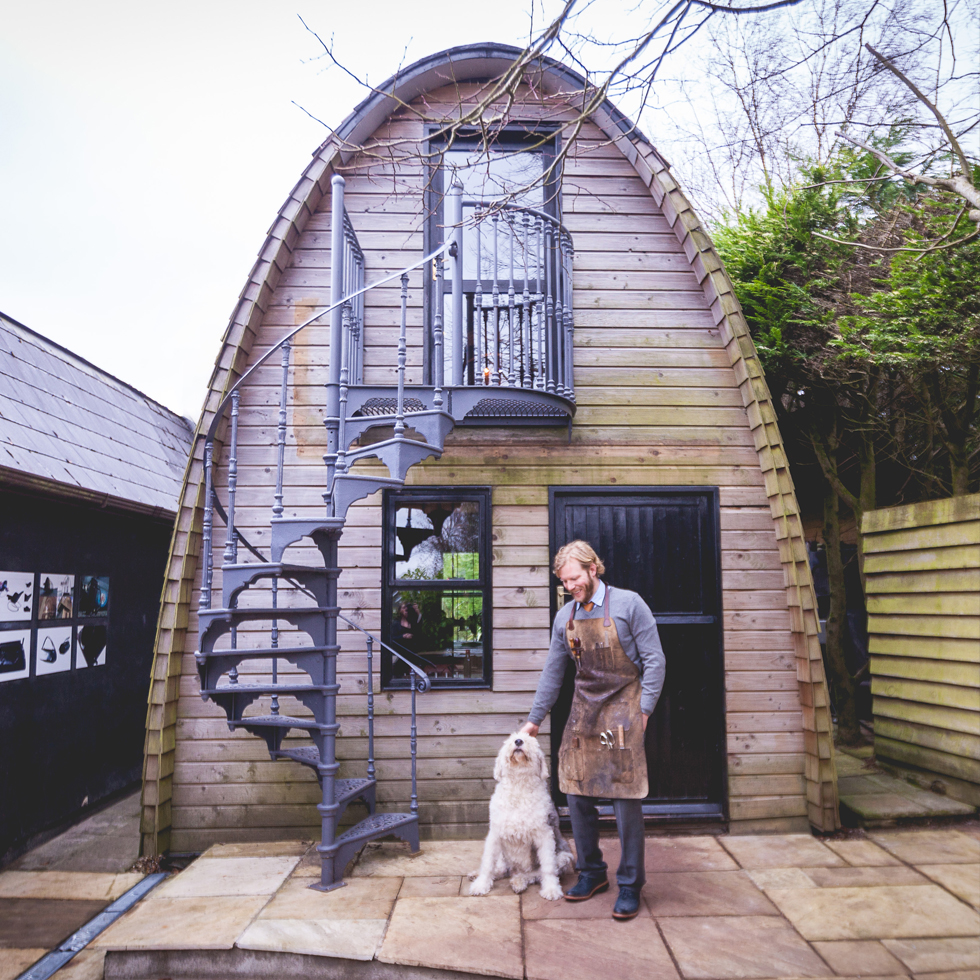 Enjoying 'de Bruir' Leather Craftsmanship?
We would be delighted to have you visit our showroom beside the Kildare Village Outlet, where you can see the collection being made - call ahead to make sure that Garvan is there to meet you.
Contact Us