About Us
Having originally trained as a furniture designer, master craftsman Garvan de Bruir originally incorporated leather into his furniture collection. However, as his understanding of, and closeness to this timeless material grew, he has now developed a collection of leather bags and accessories.
Kildare has been synonymous with leather for hundreds of years as it is so important within the local equestrian industry.  The DE BRUIR Studio now combines those traditional craft skills with contemporary styling to create a collection of leather bags and accessories. Using simple structures and classic forms, the collection evokes a sense of history and tradition while still appearing modern and fit for purpose.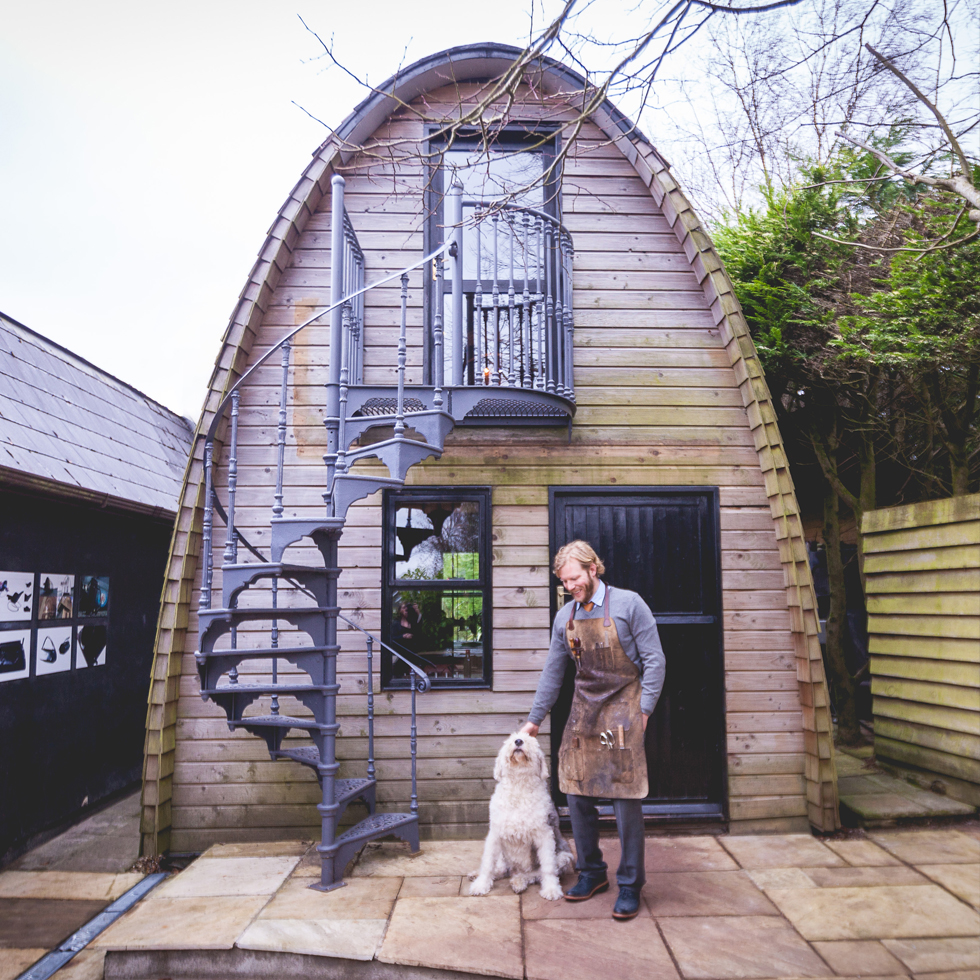 The workshop is housed in a series of self-built structures. Garvan continues to work in larger-scale projects in timber and metal alongside his primary focus of leather craftsmanship.
Visiting the Studio 
Visitors are welcome to visit the workshop and studio to see the collections being made by Garvan.
We keep many accessories in stock that can be bought directly from the workshop.
The Showroom
The Showroom has a selection of the designs on display. Larger items are generally made to order based on customers choice of material and size. We also have various samples and prototypes for sale.
SaveSave