Situated in Kildare town, Ireland, the DE BRUIR Studio collection of leather bags and accessories combine timeless elegance with contemporary styling.
Exclusively made by master craftsman Garvan de Bruir, each piece is individually handmade using equestrian quality leather and simple, pared back, construction techniques.
Improving with age and lasting a lifetime, the DE BRUIR Studio collection is now considered a modern classic.
Debruir on Instagram
This error message is only visible to WordPress admins
Warning: The account for debruir needs to be reconnected.
Due to Instagram platform changes on March 2, 2020, this Instagram account needs to be reconnected to allow the feed to continue updating. Reconnect on plugin Settings page
Keep In Touch
Sign up to stay up to date with new products, special offers and news about DE BRUIR Studio.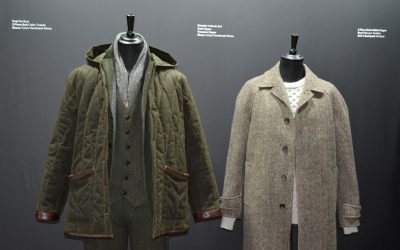 Some of the Irish designers featured in Fí and on display at Showcase Ireland; Alison Conneely,DE BRUIR, Natalie B. Coleman, Roisín Gartland & The Tweed Project. Other designers are Celtic Tweeds, Magee, Mc Connell, Bernie Murphy (with Foxford), Studio...
DE BRUIR is one of a number of talented Irish designers from Design Ireland featured in Fí, a new fashion film created and directed by the acclaimed filmmaker Perry Ogden in collaboration with creative fashion director Paula Hughes. This beautifully crafted work of...